Brand Identity / Print design, layout / School project 2019
The goal of this project is to create a brand identity for San Gigmignano with a fresh and modern feel.

The historical centre of San Gimignano was declared a UNESCO World Heritage Site in December 1990.

San Gimignano is famous for its well reserved Medieval architecture/feudal atmosphere, extraordinary hilly landscape and the best of Tuscany wine Vernaccia di San Gimignano. Some of the best-known towers: Torri dei Salvucci (the twin towers),Torre Grossa (177 ft,the highest) & Torre Rognosa.


In 2018, I got to see the beauty of this place with my own eyes -- stunning hilltop skyline, rows of grapevines, terra cotta roof, romantic cobblestone lanes and the best gelato I've ever had.
All that is to say this place has a very special place in my heart.















booklet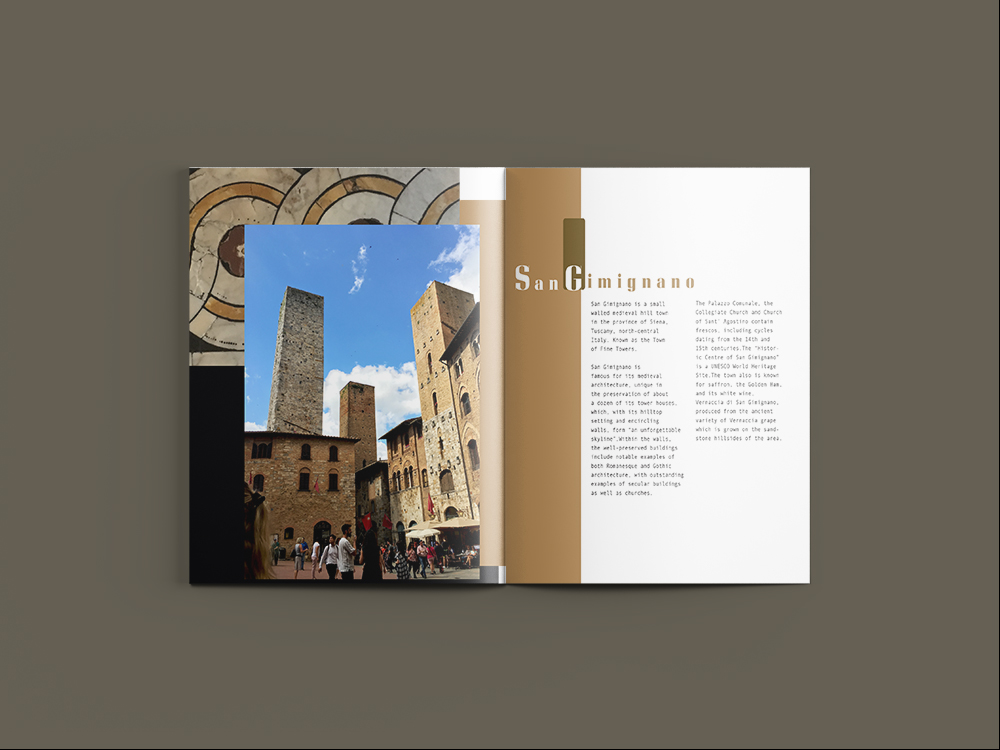 stationary






museum posters- exhibition showcases photographs of SG








exhibition ad on magazine













souvenir- baguette and wine bag












sketches





(the twin towers- Torri dei Salvucci)